Physiotherapy in San Jose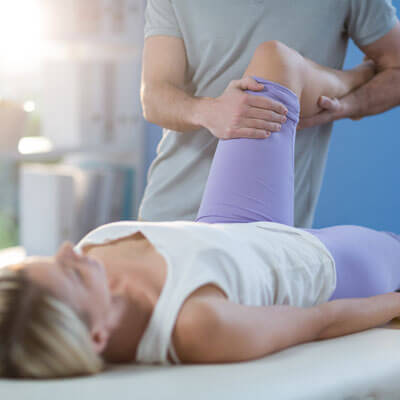 Also referred to as physical therapy, physiotherapy is a modality focusing on the science of movement. Its goal is to restore, maintain and maximize physical strength, function, motion and well-being. Physiotherapy is given as part of the chiropractic care plans at New Hope Chiropractic.
What to Expect
Our chiropractors provide physiotherapy with the help of our chiropractic assistants. Using ultrasound and muscle stimulation in the beginning, our first objective is to decrease the irritation on a nerve, a muscle ligament or tendon.
We use exercises to address the muscles. Some are used to stretch muscles that are tight and others are used to strengthen muscles that are either not firing or weak so that we can stabilize certain area that need it. For example, if your core muscles are weak, that will cause back pain.
Conditions That Can Be Addressed
Arthritis
Elbow and wrist pain
Knee pain
Lower back
Neck pain
Osteoarthritis
Osteoporosis
Sports injuries
Sprains
Cervical and full spine traction
As a type of therapy to address neck pain, cervical traction gently stretches the neck, separating the disc and joint surfaces in the neck. The therapy is used to relieve pain and tension.

Muscle stimulation
This therapy elicits a muscle contraction and is used to reduce pain, inflammation and muscle spasm.
Stretching exercises & strengthening exercises
These are given to restore and maintain flexibility and provide physical stability to the patient.
TheraBand®
These resistance bands are used to perform physical therapy and light strength training exercises.
Traction
This therapy is used to address the lumbar region. Traction stretches soft tissues and separates joint surfaces or bone fragments using a pulling force.
Ultrasound
This therapy is used to provide deep heating of the body's soft tissues. These include muscles, tendons, joints and ligaments.
Providing Individualized Care
Our approach to physiotherapy is customized, never cookie-cutter. We will let you know what type of care you require and how long your treatment plan will be. You'll never have care recommended to you that's not necessary but instead will use the modality that will help you the most.
Once you've completed your care, we will give you exercises you can do to maintain your progress and function. If you are tapering off on your visits and are much better or returning back to normal, we'll assign exercises you can do to maintain the adjustment and treatment. It's similar to brushing and flossing your teeth to maintain your oral hygiene.
Ready to Get Started?
Contact our San Jose practice today to schedule an appointment. Physiotherapy is covered by most insurance.

Physiotherapy San Jose, Santa Clara, Cupertino CA | (408) 260-8292