Orthotics in San Jose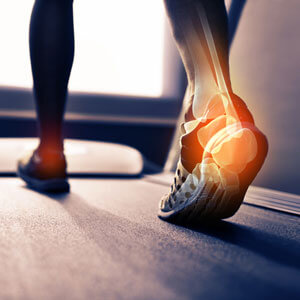 Orthotics are shoe inserts that provide stability, so everything is lined up in the ankle, knee, hip, lower back, mid-back and neck. These shoe inserts are used for patients with arch problems-either they don't have an arch or have too high of an arch. Our doctors aim to correct such issues using these custom inserts. If there's a discrepancy in leg length, we can use an orthotic insole to even it out and correct it with an adjustment.
What Does the Process Involve?
At New Hope Chiropractic we make an evaluation during your exam to determine if you can benefit from orthotics. These are custom moldings that we put on the foot. The first step in having the removable shoe inserts fabricated is taking an impression of the foot with a mold and then making any necessary adjustments. Once we have a mold taken it takes about a week until your new shoe inserts will be ready.
Each patient will have different orthotics. If your feet change, then we can also do another mold, maybe once every six months to a year. We do so to make sure that we are conforming to changes in the feet. For example, sometimes, the feet of pregnant patients change due to the release of the hormone relaxin. So another molding may be required for new orthotics.
Achilles tendonitis
Ankle pain
Arch pain
Arthritis
Blisters and calluses
Bunions
Flat feet
Plantar fasciitis
Get Started Today
Contact our San Jose practice today to schedule an appointment.

Orthotics San Jose, Santa Clara, Cupertino CA | (408) 260-8292