New Hope Chiropractic Reviews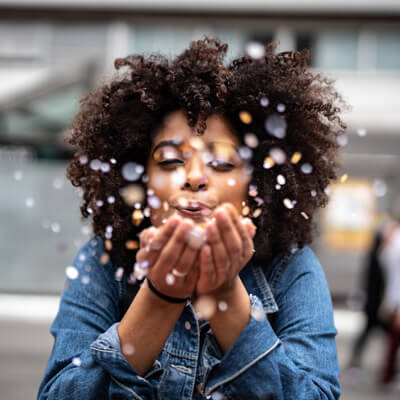 What Our West San Jose Patients Say
At New Hope Chiropractic we love when patients share with us their feedback and comments after chiropractic care. Please read our patient testimonials below to see what other people have achieved through their tailored treatment plans with us.
Share your stories too! Click here to send us your feedback so that we can help to spread the word about the benefits of natural New Hope Chiropractic care.
For more information or to schedule an appointment call or email us today.

I was so incredibly pleased by the attentiveness and professionalism I received from the staff at New Hope Chiropractic! I was referred by a friend, and will be referring Dr. Chun and his practice to my friends and family members in the area.
˜Lindsey E.
Dr. Chun and Kristina are amazing! I have been going to them since I was 30 weeks pregnant and have nothing but great things to say! Sarah at the front desk is always accommodating. I would recommend New Hope to anyone. So happy with you all!
˜Kristine W.
I came to Dr. Chun with preexisting conditions and pain. After my treatments and care, my issues were corrected, my pain went away and my mobility started increasing to normal. Thank you New Hope! I recommend Dr. Chun and his staff to anyone needing Chiropractic care.
˜Mitchell L.
This was my first chiro visit, and needless to say, I was a bit nervous and skeptical. Those feelings were all put to ease as soon as I met Dr Chun. He is so courteous, professional, and informative. His staff is also very friendly and helpful. Thank you for the great service!
˜Susan S.
The doctors are always very close to scheduled appointments. You are not "in and out" as they carefully take their time to adjust you properly. The front desk staff is very friendly and welcoming. I love it!
˜Michelle W.
I have been fortunate to have very good experience with my previous doctors and Dr. Chun and his staff are no exceptions. They are extremely accommodating and attentive when it comes to my medical concerns. I always look forward to my visits.
˜Ashley M.
I've been very impressed with Dr. Chun and the entire staff at New Hope Chiropractic. I appreciate their thorough diagnosis process to help identify the true root cause of my issues and ensure that they are treating my me appropriately, which I did not always encounter at other practices.
˜Marjorie C.
Everyone in the office has been very friendly and helpful. All treatments and services were explained and I've never felt pressure to be roped into additional visits. Dr Chun uses a variety of techniques to address my specific problem areas, and I've seen great results.
˜Jennifer H.
I'm so thankful that we found a doctor that truly cares for our general well being and health. Dr. Chun has helped my 5 year old work through major constipation. This has been our first sign of hope in years!
˜Maya G.
Dr. Daniel Chun is the best Chiropractor. He is very professional and also gives an excellent service including excellent attitude and treatment.
˜Adi M.
I would like to thank Dr. Chun for his excellent attitude and the help I received. I will definitely recommend him to anyone looking for chiropractic care.
˜Yaser N.
Dr. Chun will listen to you with calm, and give you all the time you need to help you with your illness. Their staff is great as well.
˜Damanpreet S.
Dr Chun is very patience and devoted to his job. He spends time and is very detail on every treatment. I had chronic headache for years, and I can tell there is a lot of improvements after a few treatments. My headache is almost gone!
˜Martha W.
Wonderful practice. I found the combination of the doctor's skills and those of the massage therapist an excellent way to relieve back and neck pain. I would recommend this practice to anyone.
˜Deanna D.
Always on time, very hands on! Listens intently, and responds accordingly love this place. Have recommended Dr. Chun to over a dozen people.
˜Teresa C.

Reviews for New Hope Chiropractic | (408) 260-8292