About Us
Delivering quality chiropractic care to the West San Jose area since 2008.
New Hope Chiropractic is located in West San Jose with San Jose, Sunnyvale, Saratoga, Campbell and Milpitas as our borders. Our clinic is situated in the middle of Silicon Valley, and close to major freeways, so that it is convenient for patients in all surrounding cities.
Chiropractor offers NEW HOPE for his patients
The reason our clinic name is "New Hope" is because I have seen many patients that come in with debilitating problems. Most of these patients were previously told that they would have to live with pain and many thought they would need surgery.
As a chiropractor in West San Jose, my desire is to help patients avoid surgery and manage their pain. When we started this clinic, we wanted to reach out to those who suffered with chronic problems and complicated issues. We wanted to give these patients NEW HOPE for their health, life, and future.
At New Hope Chiropractic we understand that trust must be earned. We want to build trust with each and every patient who walks through our doors. This is why we strive to treat each patient with outstanding and attentive care.
This Chiropractor has a Mission, a Goal and a Purpose
The mission of New Hope Chiropractic is to provide our patients with the highest quality of chiropractic care possible. We will use the most state of the art equipment to help our patients recover and maintain their results. Also, we will stay up to date with the newest research and studies. We are also continually learning new techniques to better serve our patients.
Our goal is to alleviate pain, but also inspire our patients to be active in their healthcare. We want to motivate and encourage a healthy and happy life.
Our purpose is to perform our work using the highest ethics, integrity and professional standards, never ceasing to improve our services at every level.
We can help you with chiropractic care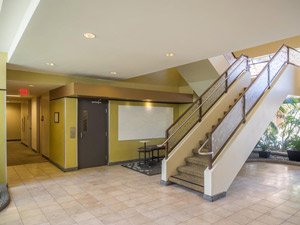 We help patients with all types of problems including:
Sciatica
Back pain
Shoulder pain
Neck pain
Pinched nerves
Headaches
TMJ
Carpal tunnel
Sports injuries
Car accidents & more
Being in Silicon Valley, where many people work long hours in front of a computer, we see many patients benefit tremendously through our treatments. However, the biggest contributing factor to patients getting the best results is consistency of treatments and actively engaging in their own recovery and care.
A truly unique chiropractor
Our clinic has a unique model of practice. We value the time spent with our patients. We take the time to address their individual problems and treat specific areas to get maximum results. We also assess other areas and provide treatment for comprehensive maintenance and care. We treat patients through chiropractic adjustments, but we also incorporate soft tissue work, physiotherapy, and stretching.
Key Services offered at New Hope Chiropractic
We offer several different services to help our patients feel their best.
Chiropractic Care – We mix traditional chiropractic care with other techniques. We use many different chiropractic techniques so that we can tailor to each individual patient.
Massage Therapy – We utilize massage therapy for patients who will benefit from chiropractic and massage combined. We also incorporate soft tissue work, including myofascial release techniques.
Physiotherapy- Also referred to as physical therapy, physiotherapy is a modality focusing on the science of movement. Its goal is to restore, maintain and maximize physical strength, function, motion and well-being using electrical muscle stimulation (EMS), ultrasound and other therapies.
Orthotics – Orthotics are shoe inserts that provide stability, so everything is lined up in the ankle, knee, hip, lower back, mid-back and neck.
At New Hope Chiropractic, all of our staff members are warm, welcoming, and ready to assist you with any needs or questions you may have.
Ready to get started with chiropractic care? Give our West San Jose chiropractic office a call.

About New Hope Chiropractic | (408) 260-8292