West San Jose Chiropractor Provides Natural Solutions
Get Multifaceted Care at New Hope Chiropractic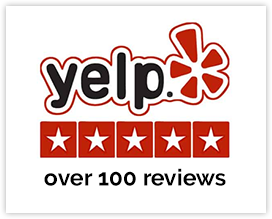 Many of our chiropractic patients begin their treatment as a "last resort" when all other options have failed, and they are resigned to either living with their chronic condition or undergoing surgery. At New Hope Chiropractic, West San Jose Chiropractor Dr. Daniel Chun and his team offer these patients hope for their health, life and future!
Inspiration for Wellness
"Not all Santa Clara chiropractors are the same," Dr. Daniel Chun states. "At our practice, we take the time to inspire our patients to become active in their healthcare. We want to motivate and encourage a healthy and happy life. That's because the biggest contributing factor to patients getting the best results is the consistency of treatments and actively engaging in their care and recovery."
Offering an Array of Services
Perhaps you're one of the many stressed and overworked tech workers here in Silicon Valley looking for pain relief from constant sitting at your workstation. Or maybe you're an avid CrossFitter or mountain biker and want to stay active. Whatever your goals, we provide many services to help get you back to feeling great. In addition to chiropractic care, we provide massage therapy, orthotics and physiotherapy.
Providing Customized Care
Our care team has many techniques at their disposal and will use the ones that can best help each patient. Our plans are never cookie-cutter but always customized. You'll never receive the same care as another patient. We also take our time with patients so you won't feel rushed.
You're a Valued Patient, Not a 10-o'clock Appointment
At our practice, you won't hear us say, "Your 10-o-clock appointment is here." Our patients are someone's brother, sister, mother, father, spouse or grandparent. They are cherished members of our family, too. We'll get to know you and what's brought you in, lending an empathetic ear. Then, we'll devise a tailored plan to meet your needs and goals. If you are looking for a chiropractor in West San Jose who understands your healthcare needs and makes your objectives the number one priority, we look forward to meeting you. Give us a call today to schedule your first appointment. We also invite you to read about what some of our patients have to say about their care. Check out our Reviews!