Massage Therapy in West San Jose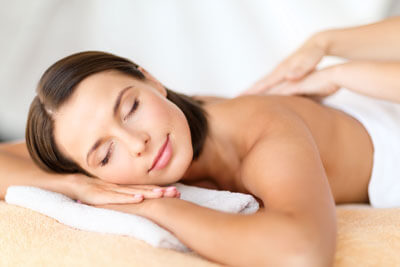 While you may consider massage a type of relaxing spa treatment, our therapeutic massage has many powerful benefits. This therapy can reduce pain, decrease stress, improve circulation, promote relaxation and much more.
Meet Our MT Ludivic Lopez
Ludivic is a graduate of Carrington College California-San Jose. There he earned his certification in massage therapy. Ludivic was also a group exercise instructor, a private personal trainer, and a traditional Muay Thai trainer. He still actively trains in Muay Thai and currently enjoys road biking and fishing.
Ludivic is highly proficient in providing many types of massage. These include the following:
Deep tissue
This technique is mainly used to address musculoskeletal issues, including strains and sports injuries. It involves the application of sustained pressure employing slow, deep strokes to target the inner layers of your muscles and connective tissues. A deep tissue massage helps in breaking up scar tissue that develops following an injury and decreases tension in muscle and tissue. It may also promote quicker healing by increasing blood flow and reducing inflammation.
Prenatal
This type can help to alleviate back and leg pain, improve sleep and reduce anxiety. We provide specially designed pillows to help position a pregnant patient comfortably facing down.
Lymphatic Drainage
The objective of this type of this gentle approach is to encourage the movement of lymph fluid around the body. This type of massage may benefit those with lymphedema, fibromyalgia and different conditions.
Sports
The top benefits of this type of massage are relieving muscle soreness or stiffness, improving flexibility of muscles and alleviating pain caused by too much physical activity.
Relaxation
Given the stress so many people are under these days, a relaxation massage is perfect for decompressing. This type of massage can calm the nervous system, reduce stress, promote healing and much more.
Thai
This approach uses muscle compression, mobilization of joints and acupressure. It lowers stress, boosts energy, relieves headaches and stimulates circulation.
Ludivic offers both 30- and 60-minute sessions.
Contact us today to schedule a session with Ludivic!

Massage in West San Jose, Santa Clara CA | (408) 260-8292